Available models: EWR150E, EWR170E
Movtec is a tiltable BM-Quick coupler for the wheeled excavator that makes it possible to use equipment meant for wheel loaders (L60-L120). Some examples are different buckets, pallet forks, rail wheel cassettes, and of course original blades.  
Available models: EWR150E, EW160E, EWR170E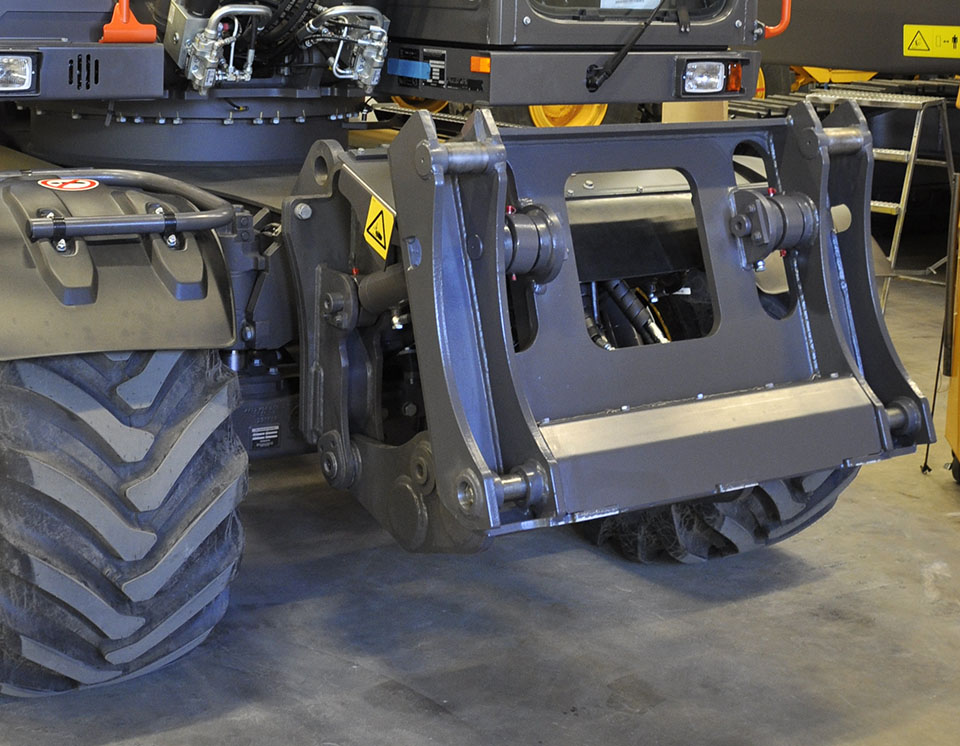 The Scaling Machine is mainly designed for scaling of tunnels during construction. The machine is based on a well proven product of a hydraulically tiltable cab. The possibility to tilt the cab, greatly increases the ergonomics for the operator.
Available models:
Wheeled excavators: EW160E, EW220E