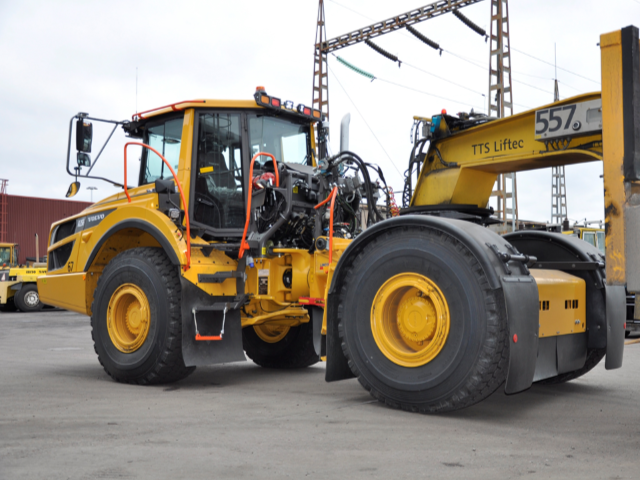 The Volvo A25G Trailer Tractor is based on a standard Volvo A25G articulated hauler, it is the perfect solution for transporting heavy trailers on industrial hard ground.
The Trailer Tractor is designed to transport heavy trailers with a weight up to 170 tons. It can be optimized for different trailers according to customer specifications.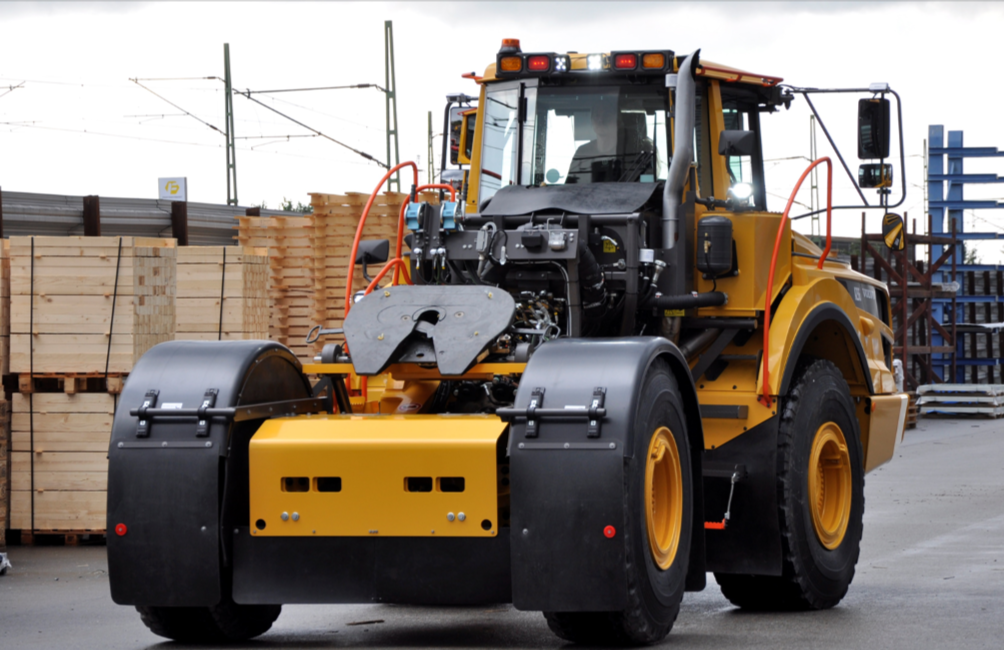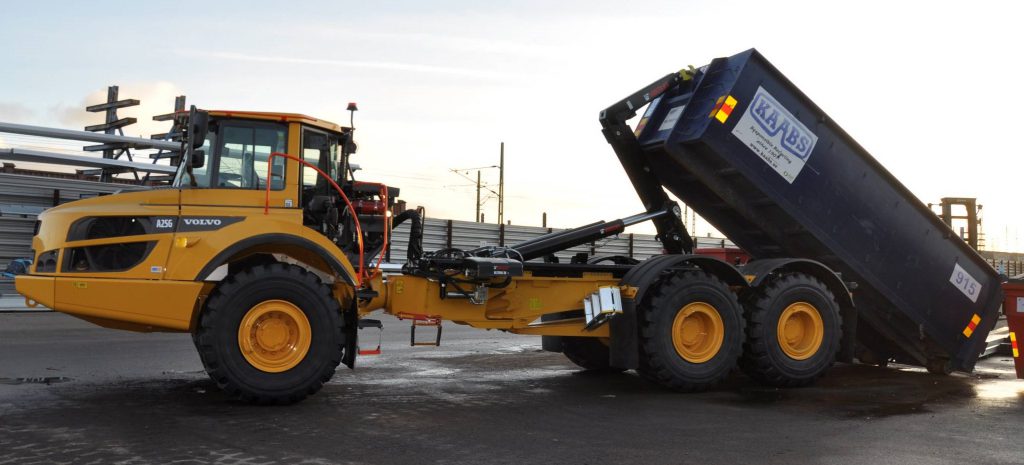 Volvo A25G Hook lift
A hooklift system mounted on a hauler chassis gives an outstanding flexibility. From waste handling on recycling sites to material transportation in steel mills. From industrial applications to loading/unloading operations in harbours and terminals. The CEES Hooklift application is optimized for the best manoeuvrability and efficiency.

Front Axle Load Reduction
The Front Axle Load Reduction for the Volvo A25G/A30G hauler, is a system that temporarily reduces the front axle load, in order to make it possible to drive the hauler on roads where it otherwise has to be transported on a trailer. The Front axle load is below        11 500 kg when the system is activated (with empty body).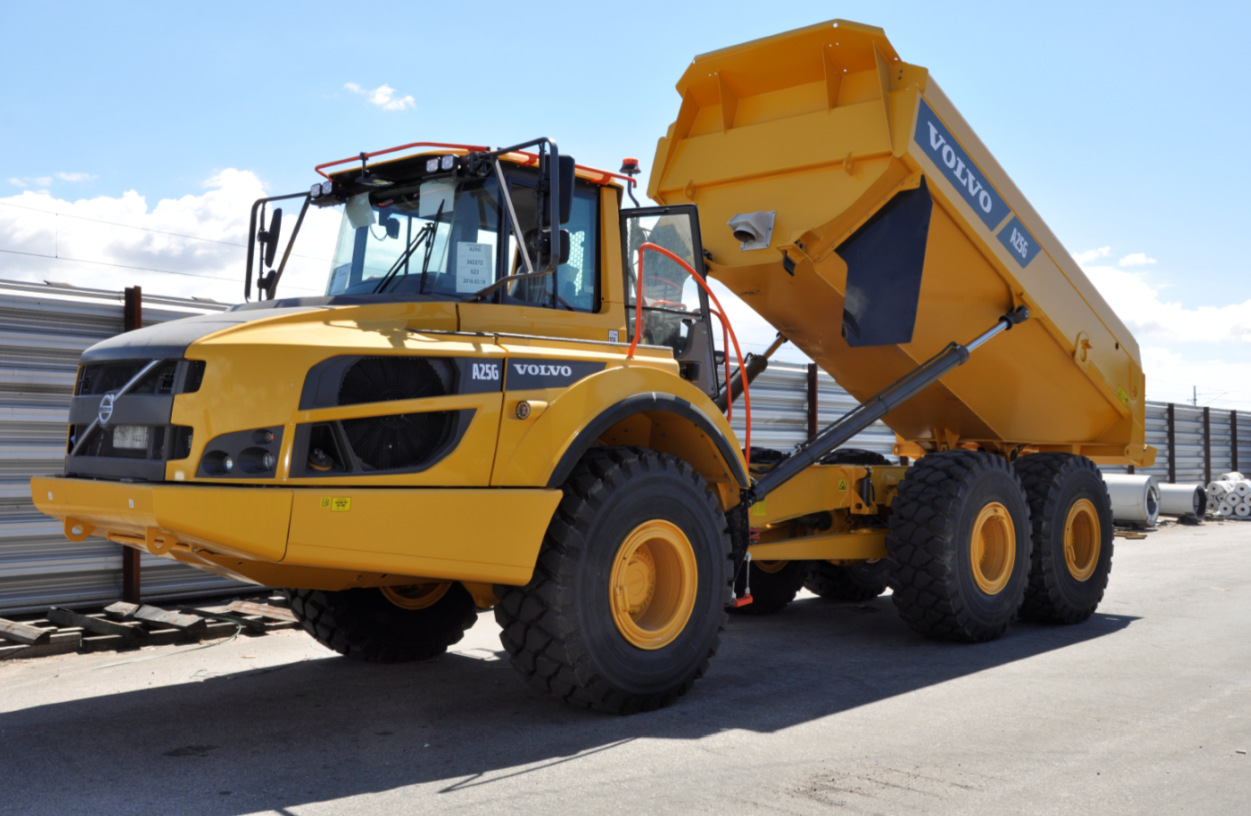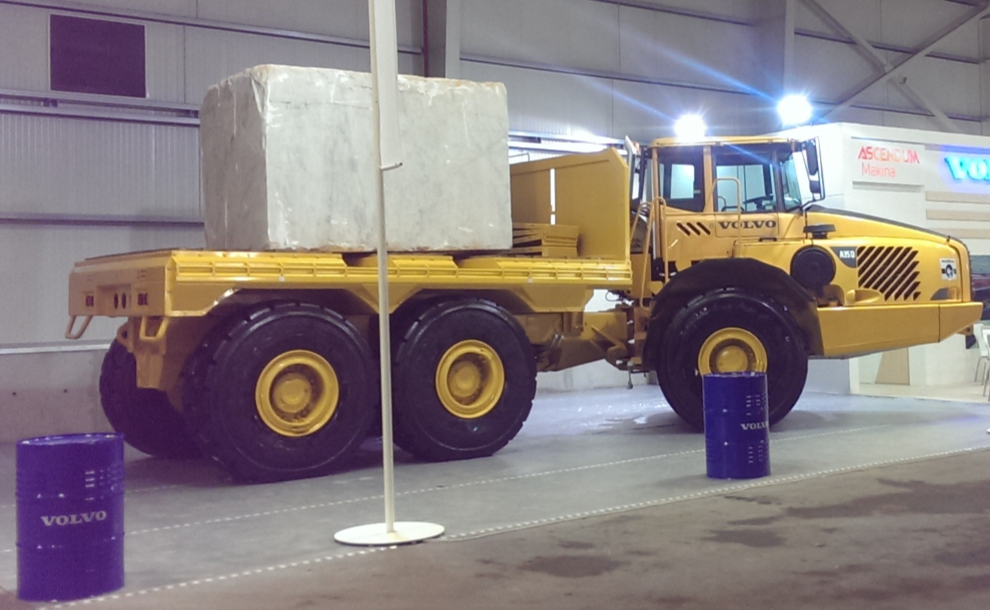 A25G & A40G Flatbed
A flatbed on a Volvo articulated hauler is the perfect solution when you need to transport heavy loads of stone blocks in a challenging environment. The flatbed is designed to transport large blocks of marble, from 29 tons up to 39 tons depending on machine size.
A25G Container Hauler
The A25G Container Hauler is designed for transportation of 20 feet ISO containers. On the rear frame of the machine, two beams with container locks has been fitted