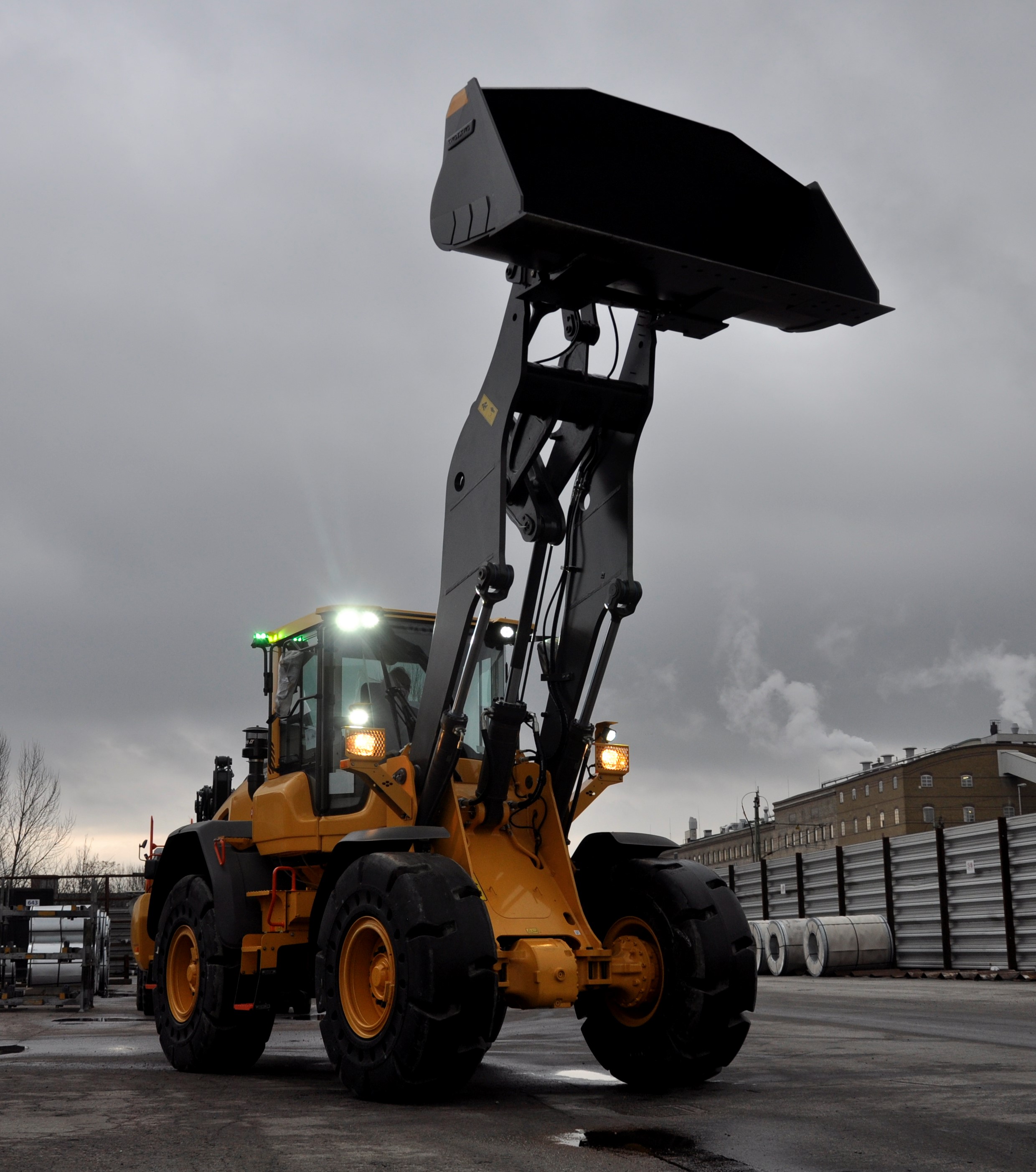 L90-L120H Super Long boom
A wheel loader equipped with super long boom is ideal for loading high vehicles and handling light material. The Super Long Boom is an extended Volvo long boom. The tiltcylinder is replaced by a tiltcylinder with longer piston rod.
L90-L120H Road-Rail

The wheel loader is primarily intended for rod and off-road work but has been adapted to allow it to work on rail as well. A wheel loader equipped with rail wheels is the perfect machine for loading and unloading trucks at laydown areas and carrying material and concrete elements from the laydown area to the worksite along the rail track.