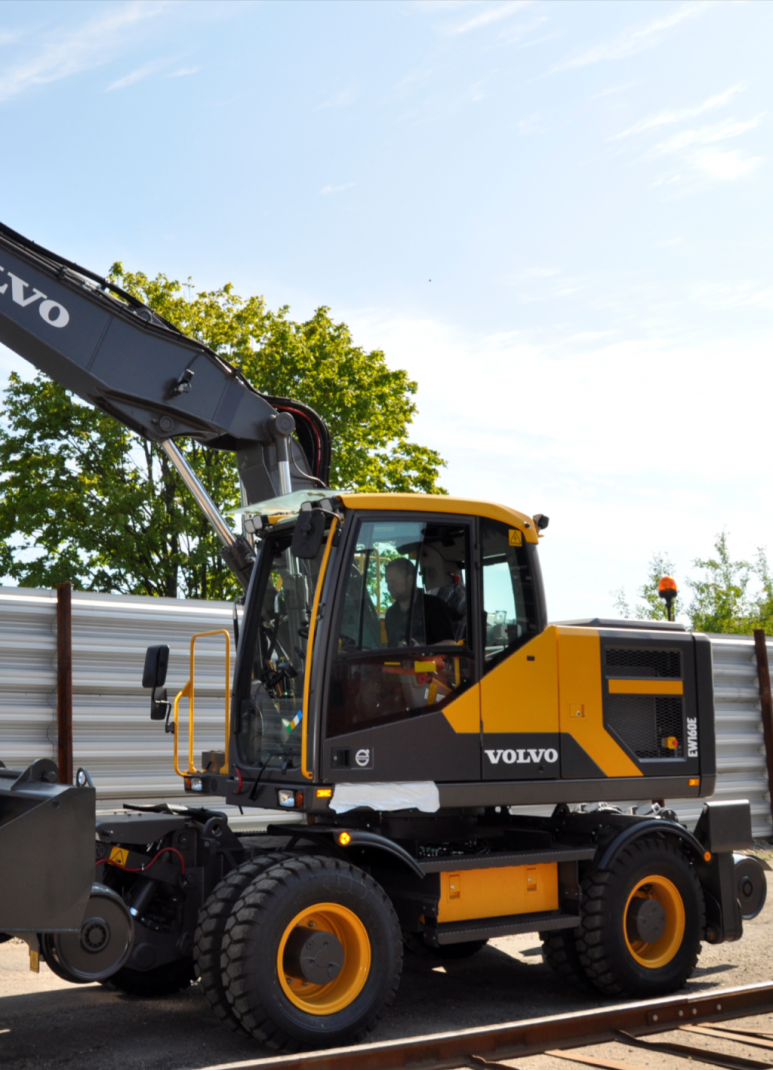 Wheeled excavator rail systems for EWR150E, EW160E and EWR170E
Crawler excavator rail systems for ECR145, ECR58D and ECR88D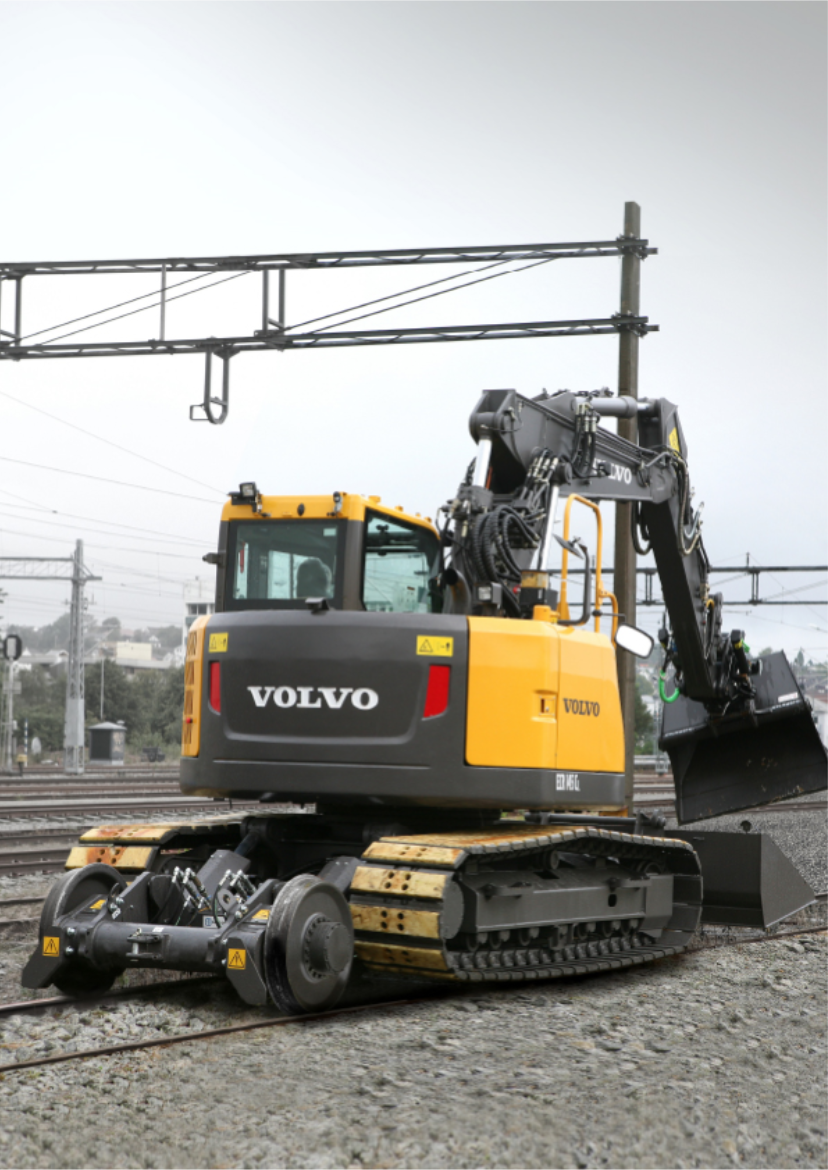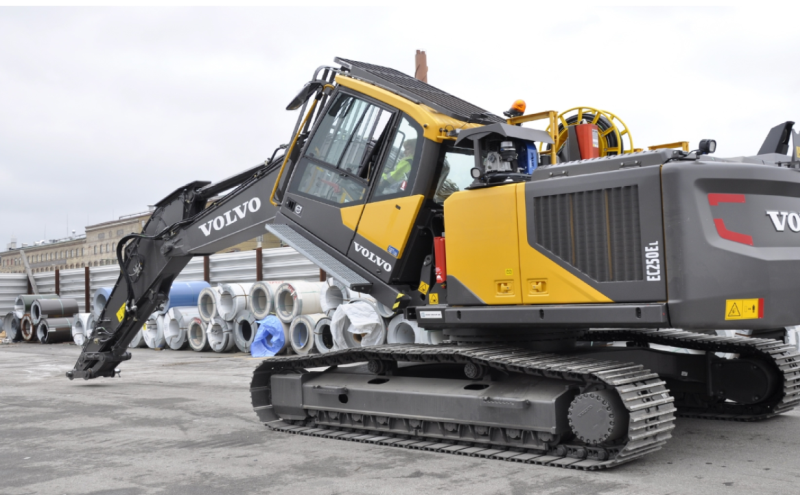 The Scaling Machine is mainly designed for scaling of tunnels during construction. The machine is based on a well proven product of a hydraulically tiltable cab. The possibility to tilt the cab, greatly increases the ergonomics for the operator.
Available models:
Crawler excavators: EC250E, EC300E
Wheeled excavators: EW160E, EW220E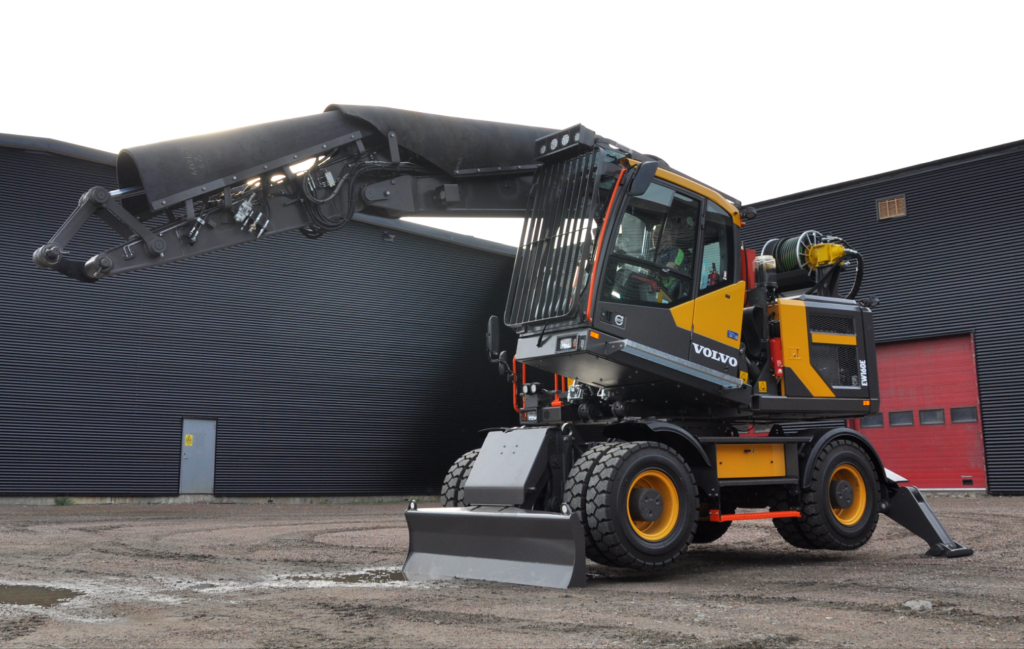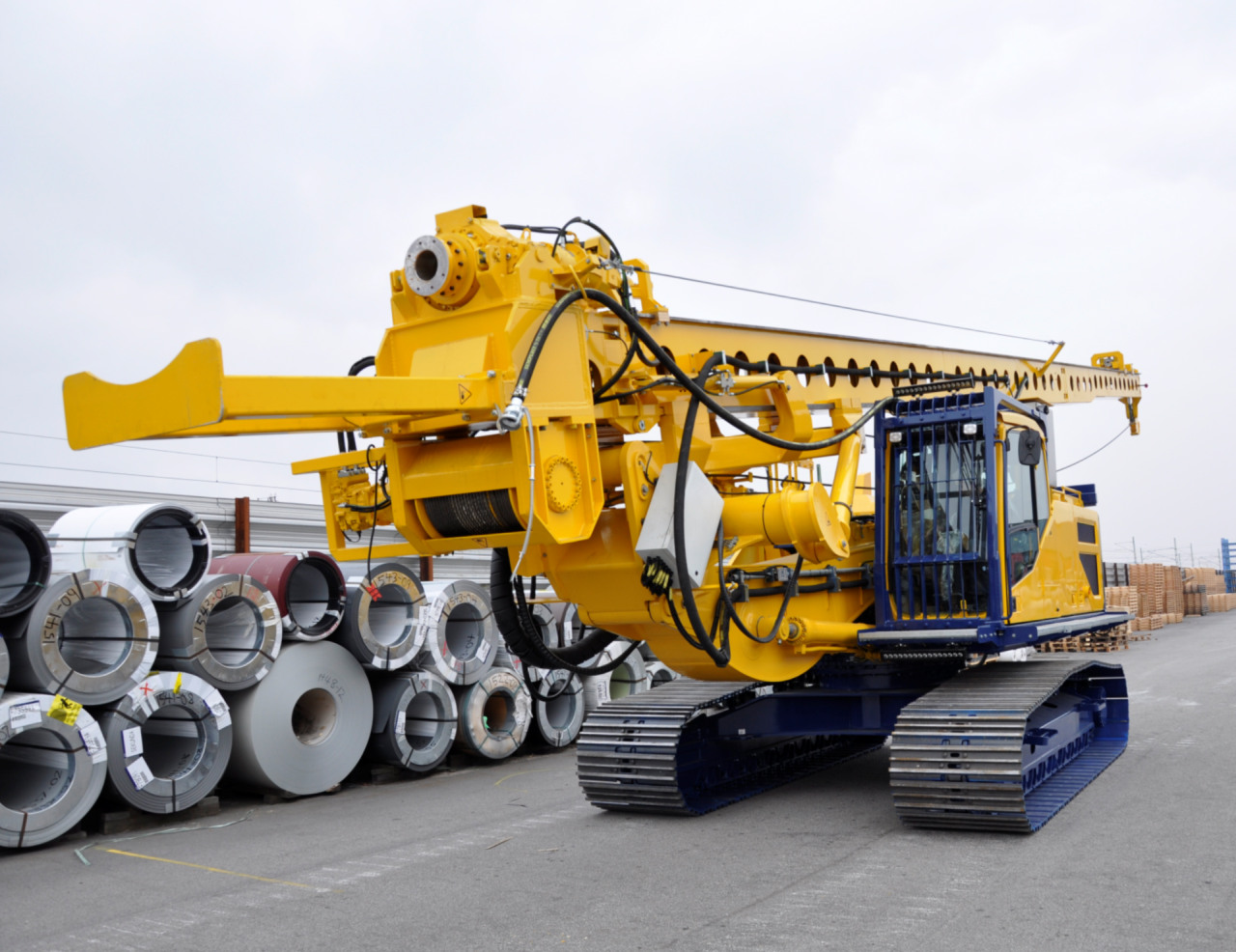 EC300E lime injection machine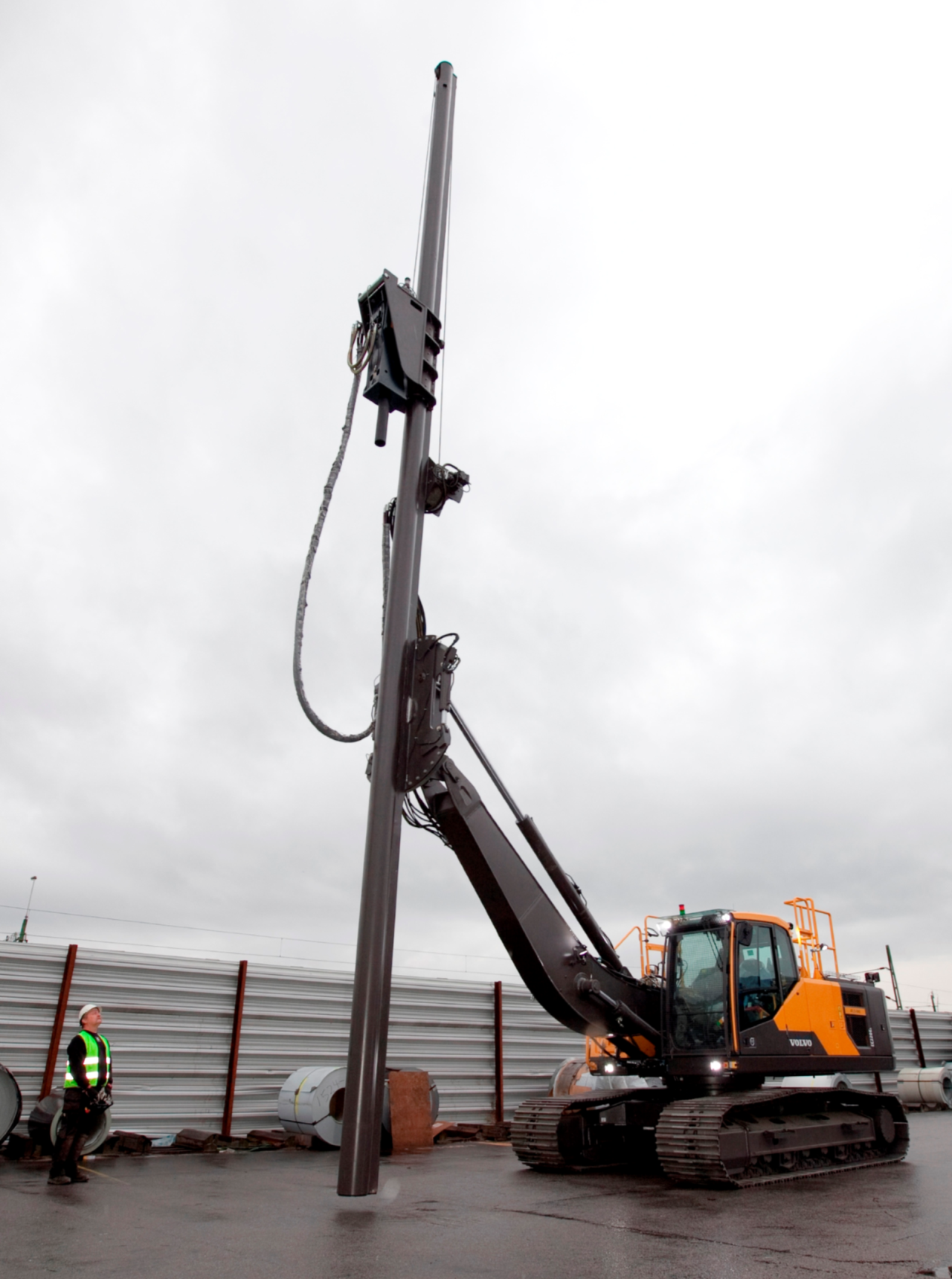 EC220E Remotely controlled with piling unit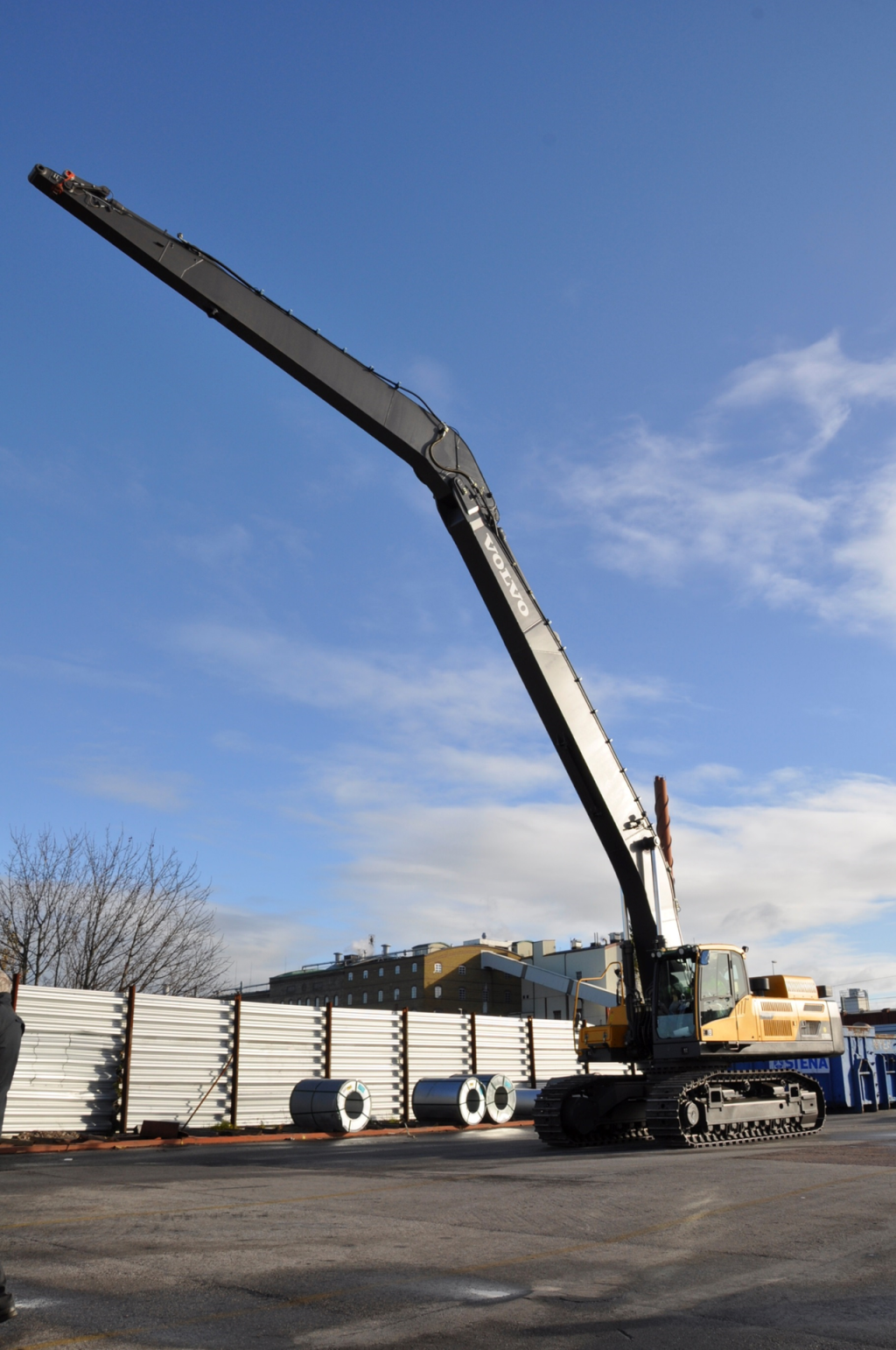 CEES Long Reach equipment for Volvo machines is robustly constructed and adapted to European requirements and conditions. 
Intended applications for Long Reach machine:
• Dredging and maintenance of waterways
• Riverbank maintenance and stabilization
• Highway landscaping and sloping
• Slurry pond maintenance
• Dredging of bridge foundations